A brief history of Mekele
Around 780 kilometres (480 mi) north of the Ethiopian capital, Addis Ababa, Mekele is divided into seven sub-cities, each distinct from the last architecturally.
Having started life as a 13th century hamlet called Enda Meseqel, the settlement attracted a steady stream of settlers, slowly becoming one of the key stops along the trade routes to neighbouring kingdoms and principalities.
As its population and importance grew, so did its status in the eyes of Ethiopia's ruling elite, and by the late 1800s the town was home to the region's biggest administrative and religious buildings, the Grand Palace and Debre Gennet Medhane Alem.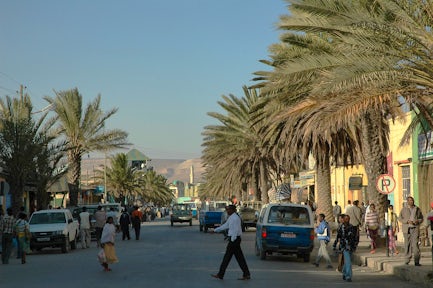 Places of interest
The Grand Palace is an imposing white brick compound commissioned by Emperor Yohannes. It was built between 1882-84, and was home to the local government for the majority of its life.
Debre Gennet Medhane Alem, or St Gabriels church, was built to commemorate the successful Raya Azebo military campaign in 1871, and is one of the most treasured churches in the region. Its white brick steeple towers over many of the smaller colonial era buildings that surround it.
During the Italian occupation of Ethiopia, which began in 1895, the town became strategically important for the invading forces, with the battles fought over the town considered some of the most bloody in Ethiopian history.
During the occupation, various other landmarks were built in the city with the assistance of Italian engineers.
One such building was the castle found with the city walls, which now serves as a museum showcasing a collection of traditional artefacts, as well as brutal relics of the countless battles fought over this land, a haunting, bloody reminder of the countless lives lost over the years.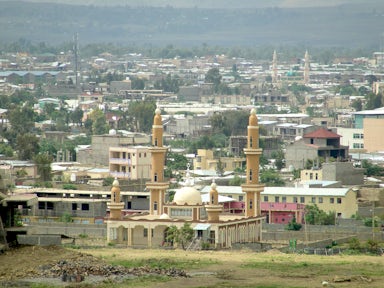 Derg memorial
Another memorial monument was built in honour of the martyrs who sacrificed everything for the freedom of their country. During the last century, Ethiopia was in the grips of the tyrannical Derg regime, which held power from 1974 to 1987. The monument stands at 51 metres tall, and is located in the sub city of Adi-Haki.
Along the bottom of the monument, the struggles of those who stood in defiance can be seen, eternally carved into the grey stone sculpture, so no one will forget the bloodshed and carnage caused in the name of freedom. In total, 60,000 lives were tragically lost in the bloody civil war, with countless more injured.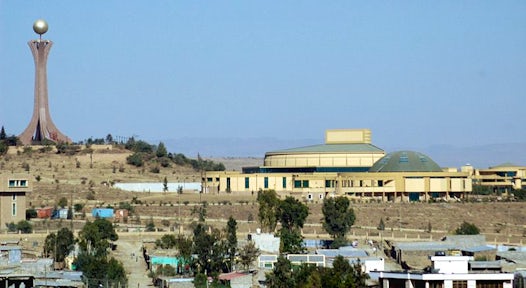 Brilliant says
Across from the memorial, a lighter side of the city can be found. Mekele is home to two of Ethiopia's most successful teams, Mekelle City FC and Dedebit F.C, both of whom had been competing in the Ethiopian Premier League, until Dedebit FC's relegation. Both clubs host weekly fixtures and should be on the list of any sports fans visiting the region!